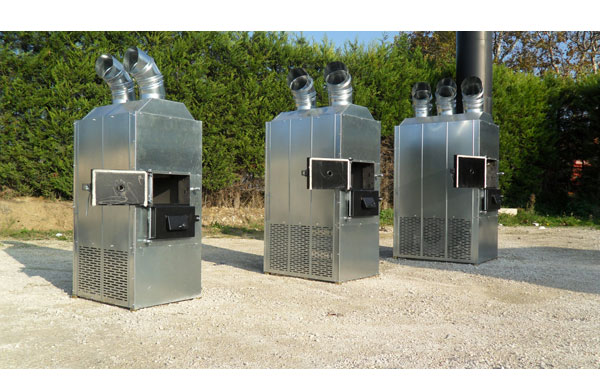 The warm air generators of the ASGE series are used mainly for the heating of industrial buildings , but they can also be installed in the civil sector , as well as in production processes (drying kilns and furnaces).
The generators are fed mostly by solid fuels , observing the legal regulations in the respective countries, particularly bio-mass fuels , resulting from industrial and forest wastes( wood or other derivate or similar materials , corn wastes, chopped shells , fruit stones..) ; by traditional fuels , as gas-oil or gas.
They are easy to install and use and able to heat within limited time a large surface.
As optionals , following devices can be added
-Air inlet plenum
-Smoke aspirator
-Automatic feeding accessories